When you need that retro soul vibe in your beats, look no further. This collection of soul loops for Garageband captures the magic of that historic Motown era and puts it right into your DAW.
Get that truly authentic soul vibe in your beats right now and download these sick soul loops for Garagebamd. In just a few clicks you'll be feeling the fire.

The classic sound of 70's soul is now yours with 'Soul Loops V1'. These samples make it easy to be superfly and funky right now.
Put on your platforms and glitter while we take you back in time to the sexy seventies with these superfly soul loops. These classy sounds hark back to the glory days of James Brown, Stevie Wonder and The Jackson 5.
Download this Apple Loops today and relive the classic sound of the 60's.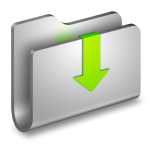 If you have an unlimited Platinum Membership you can download this entire loop pack in one easy ZIP file. Upgrade today and enjoy unlimited, faster downloads.
Downloading Soul Loops Instructions
Click on the download buttons above to choose the style of soul loops that you need. All of our Garageband soul loops include a commercial usage license for our paid members. Each file that we offer is in Apple Loop format which has been specially formatted to work with Garageband and Logic.
Apple loops are specially formatted AIF files which contain meta data. This information ensures that your Apple Loops will contain transient points, key and tempo references and other useful data within the file itself.
Importing Instructions
You can load all of our free Garageband loops by dragging and dropping the unzipped .AIFF files from your local folder directly into the loop browser within Garageband. To import the files to the iPad version of Garageband you'll need to do that via iTunes.