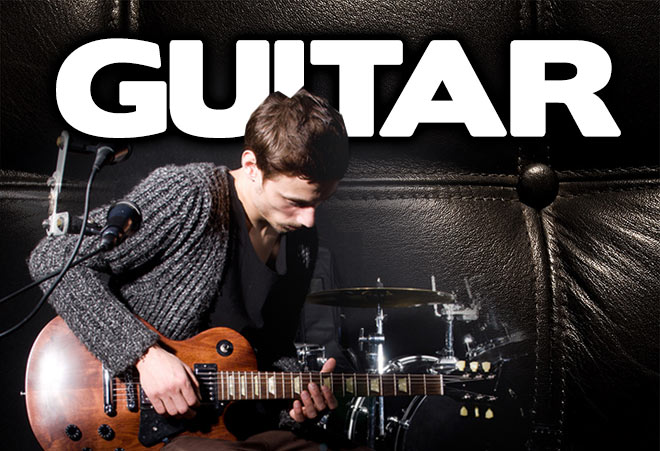 Nothing comes close to the sheer awesomeness of a real guitar player who can SHRED! Don't be ashamed if you've loaded up that software guitar instrument in Garageband and wondered why it sounded so lame. As cool as it is to be able to pluck out some guitar notes on your keyboard, it's simply a pale imitation when compared to the real thing. That's why we put together a blistering selection of free Garageband guitar loops that'll take your guitar tracks from 'meh' to 'OMG' in about 5 seconds.
Here's some choice guitar loops to ignite your imagination:
The Power of The Real Thing
Whether it's acoustic folk or 'balls to the wall' metal, the guitar is probably the coolest instrument ever invented. Infinitely expressive and capable of huge range of tones, it's fair to say that the guitar changed the face of music forever.
Add some acoustic guitar loops to your tracks to inject a little 'earthiness' in your song or drop in a monster metal riff to elevate the heart rate. Guitar samples have been used for all kinds of musical genres that include the softest pop tracks to the hardest industrial metal your speakers can handle. Who'd have thought that six little strings would have such a huge impact on modern music?
By artfully weaving some live guitar samples into your beats you'll be adding a whole new dimension of production values that strike a chord (pun absolutely intended) with your listeners.
Have Fun and Comment Below
We hope you have fun with the free Apple Loops you've download from Macloops. If you make any cool songs with the samples. feel free to post a comment below. Don't be hating or spamming, we'll just delete your comment and close your account. Keep it fund and friendly.