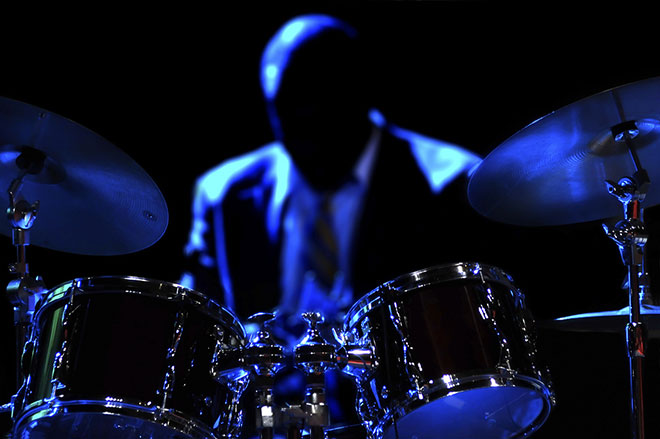 Jazz music is ALL about the drums. With these live Garageband jazz drum loops and fills you'll be able to create authentic jazz tracks that sound like you hired the local virtuosos to come and play on your tracks. These Apple loops are all edited and contain full meta data for quick indexing and auditioning in Garageband.

The ultimate Traditional Jazz drum loop pack from Platinumloops can be downloaded right here. With essential jazz rhythms such as Bossanova and Swing, you will not be disappointed.
Played in a cool and jazzy 'swing' style, these loops offer you a wealth of variation by using different drumming techniques as well as different parts of the kit. You'll get plenty of frenetic drum fills as well as standard grooves that were played using brushes, sticks and rods for that classic Jazz sound.
They even included some epic tom tom grooves which you'll hear in the demo, these are great for bridge sections when you want to change the dynamics of your song.
To download these apple loops click on the download links in the table below.
Build your jazz drum tracks in minutes with 'Jazz Cats V1′. Whether you aim to produce authentic jazz tracks or simply fancy using some jazzy break beats for your latest hip hop or chillout beats, 'Jazz Cats V1′ is where it's at.
Come on Daddy-O, download this sample pack right now and start making some swanky beats. These jazz drum loops were specially formatted for Garageband and are ready to be downloaded and fired in to your latest song.
To download these apple loops click on the download links in the table below.
Stellar drumming performances and a beautiful vintage drum sound all combine to give you the power to create jazz songs that sound like a real, live band.
The drummer is the very foundation of any band but in Jazz music, the importance of the drummer is vital to that live jazz vibe. Now that sound can be yours in just a few mouse clicks.
To download these apple loops click on the download links in the table below.
It's widely known that jazz musicians are among some of the best in the world and these live acoustic drum loops are no exception to that rule. The medium sized live room that we used was perfect for jazz. There's enough room ambience to give the loops a live 'small club' sound without adding too much colouration to the recording.
You can easily emphasize the room ambience more by adding some more aggressive compression to the drum loops if your full band mix has the space
To download these apple loops click on the download links in the table below.
Downloading Instructions
Click on the download buttons above to choose the style of Jazz drum loops that you need. All of our Garageband Jazz drum loops include a commercial usage license for our paid members. Each file that we offer is in Apple Loop format which has been specially formatted to work with Garageband and Logic.
Apple loops are specially formatted AIF files which contain meta data. This information ensures that your Apple Loops will contain transient points, key and tempo references and other useful data within the file itself.
Importing Instructions
You can load all of our free Garageband loops by dragging and dropping the unzipped .AIFF files from your local folder directly into the loop browser within Garageband. To import the files to the iPad version of Garageband you'll need to do that via iTunes.