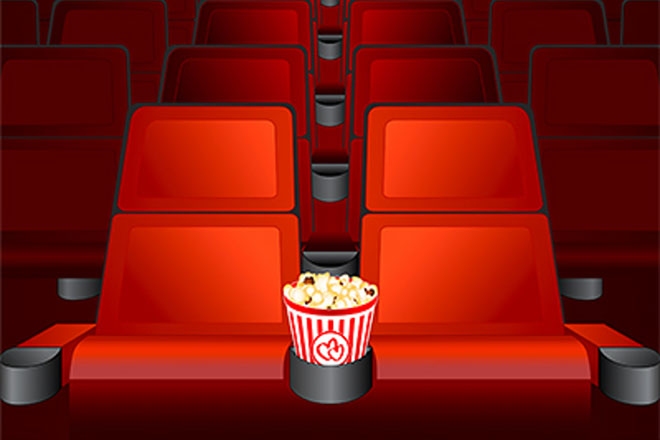 These days it's not enough to have your standard orchestral elements in a movie score. If you really want to set heart rates soaring you're going to need some truly cinematic drum and percussion loops to create the ultimate sound track. With these cinema drums for Garageband and Logic you'll have the big studio bosses falling over themselves to sign you up to make the latest blockbuster sound track.
To unlock the free downloads displayed on this page all you have to do is click on any of the social share buttons below to help spread the word about Macloops.
Let us take you on a journey into the realms of fantasy. From the Orcs of Mordor to the sword fights of 'Game of Thrones', 'Cinema Drums V1′ has all the drama and atmosphere you need to produce highly cinematic tracks that belong on the silver screen.
This cinematic drum loops pack is a must have for any movie score writer. Whether you're creating music for video games or the latest Hollywood blockbuster, all the tools you need are right here.
To download these apple loops click on the download links in the table below.
With film scores, drums are more than just the foundations of a song, they set your pulse racing and create atmospheres that take the movie goer all the way from 'apprehension' to all out 'TERROR'.
Now you can harness that power in your DAW with 'Cinema Drums V2′.
When you need a truly EPIC sound there's nothing quite like our cinematic drums to deliver the heart pounding energy you need for creating tension and suspense. Thunderous bass drums, earth shattering tom tom rhythms and grooving percussion loops set the scene for your Grammy winning score.
To download these apple loops click on the download links in the table below.
Movie sound tracks are all about the drums and 'Cinema Drums V3' is a drum loop pack that delivers that instant blockbuster movie sound and gets you up and running quickly. Simply drop a few of these high tension, cinematic drum loops into your project and feel your pulse begin to rise.
With this sample pack you get 7 beat construction kits that give you all of the stemmed out elements to create MASSIVE sounding drum tracks for the silver screen.
That means that each percussive instrument you hear in the demos is available as a separate audio file so that you can mix each element just the way you like it.
To download these apple loops click on the download links in the table below.
Be afraid, be very afraid. These loops are positively EVIL. Dark, distorted, nasty and a little bit scary. That's the only way to describe these tension filled grooves. 'Industrial Cinematic Drums V1' is the ideal writing partner for any producer creating cinematic sound tracks that BITE. These testosterone filled loops are brimming with atmosphere and a barely contained rage.
We've used every kind of overdrive and distortion effect we could lay our hands on. Screaming filters, flangers, phasers and all manner of tube driven compressors were seriously abused during the production of this sample pack. Our goal was to make these grooves as dirty and disturbing as possible.
To download these apple loops click on the download links in the table below.
You've reached the final level in DOOM 5 and the time has come for you to face the big boss and wipe him out! The tension mounts and you need a sound track to match.
Enter Industrial Cinema Drums V2 – These Cinema Samples are the ultimate writing partner for game and movie score producers that need some nasty grooves to set the scene.
To download these apple loops click on the download links in the table below.
Downloading Instructions
Click on the download buttons above to choose the style of cinematic drum loops that you need. All of our  Garageband cinematic drum loops include a commercial usage license for our paid members. Each file that we offer is in Apple Loop format which has been specially formatted to work with Garageband and Logic.
Apple loops are specially formatted AIF files which contain meta data. This information ensures that your Apple Loops will contain transient points, key and tempo references and other useful data within the file itself.
Importing Instructions
You can load all of our free Garageband loops by dragging and dropping the AIFF files from your local folder directly into the loop browser within Garageband. To import the files to the iPad version of Garageband you'll need to do that via iTunes.