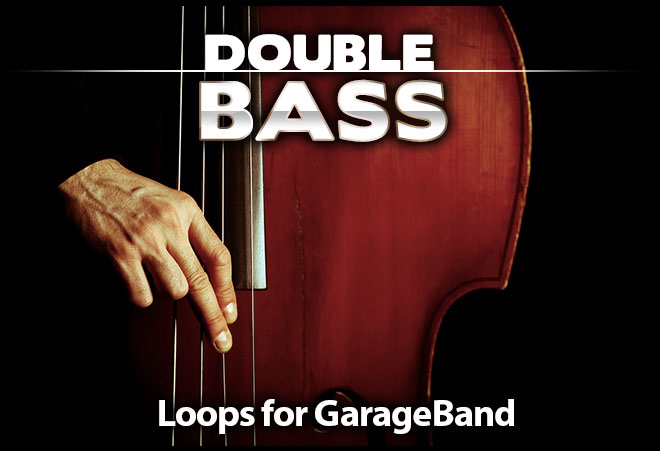 What instrument do you turn to when you need MORE bass? You go straight for some upright double bass loops to get the fattest bass response possible in any acoustic stringed instrument. Drop some live double bass loops into your Garageband tracks today and learn how it feels to have a truly fat bottom end.
Why are Double Bass Loops so Awesome?
If you use a subwoofer as part of your studio monitor mix, you're in for a real treat. Crank up your amplifier and take a listen to these previews. No bass frequencies were boosted on these recordings, just a slight boost to the lower mid range and the high end so that you can clearly hear the amazing finger work on these samples.

It's no secret that bass is the driving force of any beat – that's what makes it so important. Without a fat bottom-end your productions will sound thin and lack that 'head-nod factor' every great song delivers. Upright Bass V1 removes the guesswork so your tracks sound full and complete time and time again. A wealth of variations also make it super easy to emulate the progressions of a real bass player.
To download these apple loops click on the download links in the table below.

The style and character of an upright bass when played by a skilled bassist is undeniable. No frets, no rules, just pure upright, booming bliss! That's exactly what you'll get from this second installment of upright, acoustic double bass loops. Our goal was to provide producers with some of the finest, most authentic upright bass loops available. Mission accomplished!
To download these apple loops click on the download links in the table below.

Acoustic Double Bass (or Upright Bass as it's often known) has a huge bass response that is impossible to emulate using electric bass guitars, the tone and size of the sound make it ideal for when you need a huge bass sound with plenty of bottom end. Download these double bass loops for Garageband and Logic right now.
To download these apple loops click on the download links in the table below.
---

These double bass loops add a funky touch of live performance that works in many different genres. This blistering sequel to 'Fingers of Fire V1' brings yet more double bass loops to your beat making arsenal. Test the limits of your speakers with a fat bass sound that hits you in the chest with full force and grabs the attention of your listeners?
To download these apple loops click on the download links in the table below.
Downloading Instructions
Click on the download buttons above to choose the style of bass guitar loops that you need. All of our Garageband bass guitar loops come with a full commercial license for our paid members.
Each file that we offer is in Apple Loop format which has been specially formatted to work with Garageband and Logic.
Apple loops are specially formatted AIF files which contain meta data. This information ensures that your Apple Loops will contain transient points, key and tempo references and other useful data within the file itself.
Importing Instructions
You can load all of our free Garageband loops by dragging and dropping the unzipped .AIFF files from your local folder directly into the loop browser within Garageband. To import the files to the iPad version of Garageband you'll need to do that via iTunes.