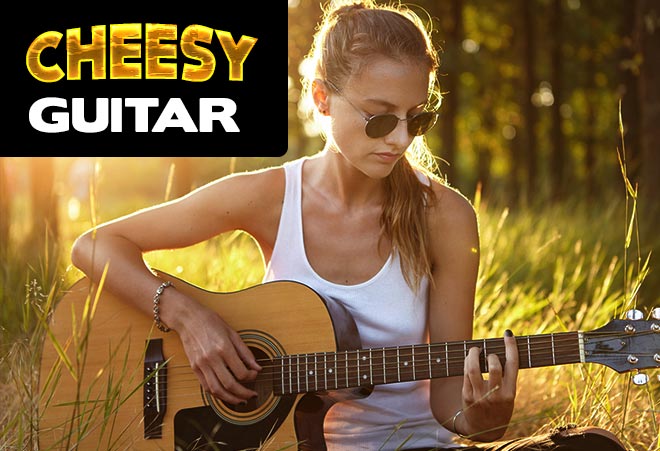 With 'Cheesy Guitar Loops' you get acoustic guitar riffs and melodies that form the basis for your cheesy beats. Add your own drums, vocals or other instruments to take these cute little ideas to the next level. Each loop has a stereo 'double tracked' guitar part, ready to drop right into Garageband or Logic .As with everything on Macloops, these are all fully formatted apple loops in the .aiff format so you know they'll load straight into Logic or Garageband.
---

Enjoy these barf-tastic and totally cheesy guitar loops. The legends at Platinumloops put together a truly sickening collection of gag worthy cheesiness to help you put together some sickeningly happy tunes.
These acoustic guitar loops for Garageband are perfect when you need to create a cheesy track for a TV commercial or promotional product video. You know the type. Picture a kittens playing, toddlers frolicking among flowers or fluffy puppies in bicycle baskets. When you need to fight cheese with cheese, these guitar loops will get you there.
To download these apple loops click on the download links in the table below.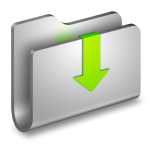 If you have an unlimited Platinum Membership you can download this entire loop pack in one easy ZIP file. Upgrade today and enjoy unlimited, faster downloads.
---
Downloading Instructions
Click on the download buttons above to choose the style of Garageband electric guitar loops that you need. All of our Garageband electric guitar samples give our paid members a commercial license.
Each file that we offer is in Apple Loop format which has been specially formatted to work with Garageband and Logic.
Apple loops are specially formatted AIF files which contain meta data. This information ensures that your Apple Loops will contain transient points, key and tempo references and other useful data within the file itself.
Importing Instructions
You can load all of our free Garageband loops by dragging and dropping the unzipped .AIFF files from your local folder directly into the loop browser within Garageband. To import the files to the iPad version of Garageband you'll need to do that via iTunes.