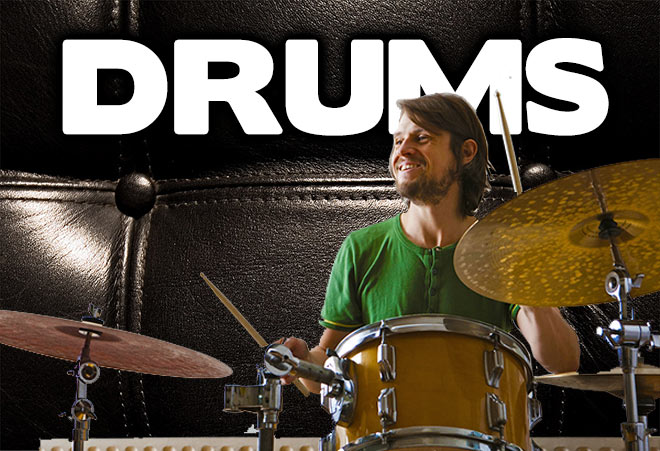 Spoil yourself with Garageband Drum Loops
Here's a list of pages within the Macloops site that contain free Garageband drum loops. We've got a varied selection of musical genres and drumming styles that range from live, acoustic samples to electronic beats that have been sequenced and quantized to perfection. You just hit the Mother load of free Garageband drum loops. These .AIF Apple Loops load directly into Garageband and Logic with many genres.
To access the free downloads you'll need to sign up for a free Macloops account and become a member. Once you are logged in simply find any page that contains the download links, hit the social share buttons and reveal the downloadable content. It's that easy.
Ready to find the drums you want? Ok, here is your list:
How to Download
It's dead easy to download our free Apple Loops. Once you've logged in, just visit any of these pages listed above and you should find a 'social share' box that displays three options to share the page. Click on your preferred social network and give our page a like or even better, recommend it your friends. Once you've done that the downloads will magically appear on the page and you'll see some big green 'download' buttons for each pack that we've got on offer.
Why do you have to social share the page? By sharing the page you're helping to spread the word about Macloops which allows us to keep the site a free resource. You do like 'free' don't you?
How to Install
You don't actually 'install the files as such, it's more a case of importing the audio files you download. For Garageband and Logic you simply drag and drop the .aif files you download into your loop browser. If you're an iPad user of Garageband you'll need to hook up your iPad to a computer and import the extracted .aif files via iTunes. It's kind of a faff but that's iOS for you.
Have Fun and Comment Below
We hope you have fun with the free Apple Loops you've download from Macloops. If you make any cool songs with the samples. feel free to post a comment below. Don't be hating or spamming, we'll just delete your comment and close your account. Keep it fund and friendly.